Sunrise Computer Systems are a company specialising in all aspects of Internet technology, web design and hosting, computer installations and maintenance.
Established in 1990, Sunrise Computer Systems now have hundreds of customers throughout the United Kingdom, with its main customer base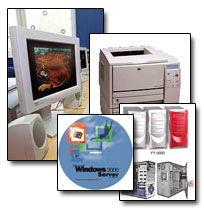 being in central Scotland. Our customers range from one man businesses to large enterprises, including lawyers, accountants, insurance brokers and mobility equipment manufacturers.
We pride ourselves on the quality of our service and our commitment to the highest standards of customer care.